LISCA is a manufacturer of underwear in Sevnica, Slovenia. The company will be 60 year old in 2015. The turnover is about 25 million €, with 300 employees. The brand is very well known in all former Yugoslavia where LISCA has its own network of shops and around 30 % market share. The company also has distribution subsidiairies in Germany and Czeck republic.
Mrs Slavica Rilak is in charge of business development in Western Europe. We get in touch with her in July 2013.
Regarding France, LISCA had 2 main difficulties :
There is a fierce competition, because France is the homeland of numerous well-known brands of lingerie such as DIM, Chantelle, Aubade, Lise Charmel, etc.
LISCA doesn't look only for purchase orders and easy money. They want to firmly establish their brand with reliable partners, and build a long term business in accordance with their development strategy.
Branding a lingerie trademark requires heavy marketing investments. Thanks to the experience of the company in other countries, LISCA already has many tools : Advertisements in international press, participation to main "fashion weeks" in Paris, Moscow etc., Giveaways and other materials for the Points Of Sales, etc.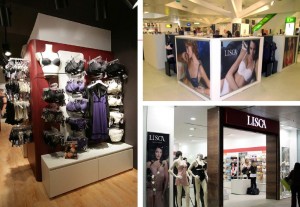 Strategy: We had to take advantage of the Interfilières show in January 2014 to organize sales meeting on LISCA's booth with potential partners.
Actions :
We set a potential partner list and submitted each contact to LISCA for approval.
We identified decision makers, send LISCA company profile and invite them on the booth.
During show, we attend the meetings for translation and support.
Results :
8 sales meetings gave successful results, and LISCA has signed a master distribution deal with one of them, in order to be the "control tower" of this network of distribution.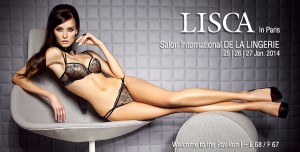 [spacer]
[button text="contact us" link="contacts#anglais" style="default" size="normal" target="_self" display="inline" icon="no"][spacer]
(Click on link "references & history" bellow to access archive of similar posts)